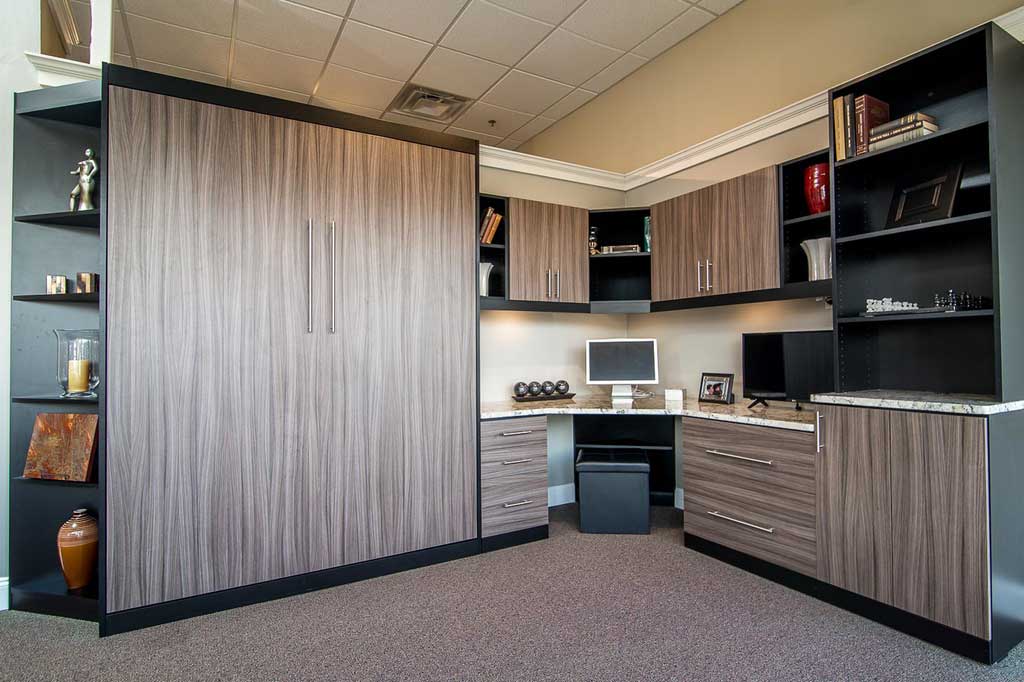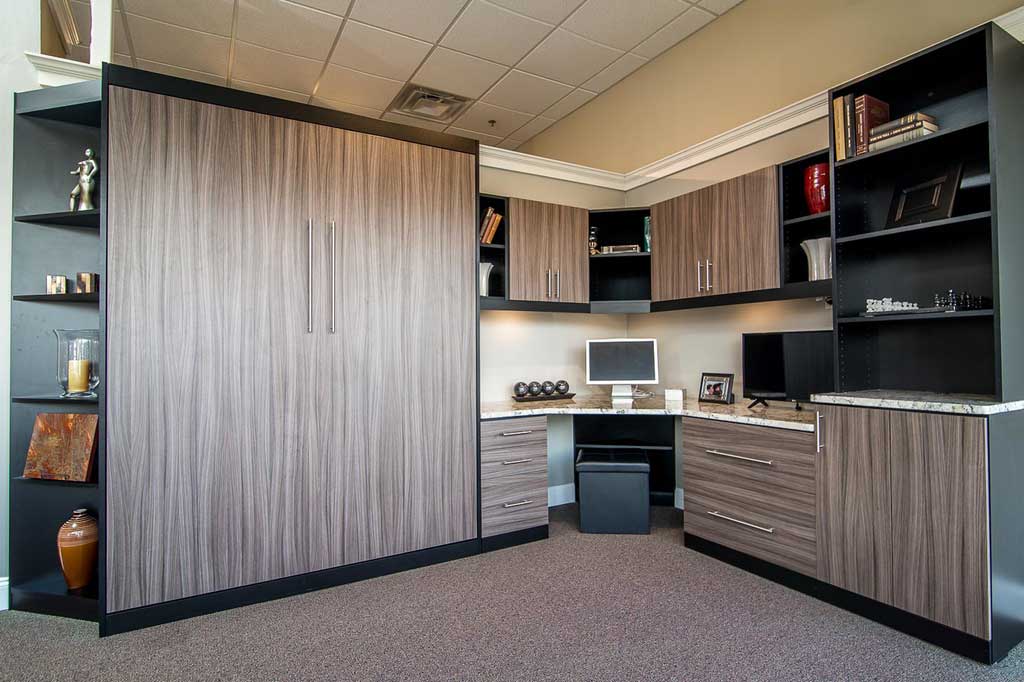 NEED EXTRA ROOM TO WORK?
Without the cost of adding a room?
More Space Place has just the answer – custom home office furniture. Transform a spare bedroom to accommodate a sensational home office. Replace your existing bed with a versatile Murphy bed and the space instantly is available to meet your needs.
Organize everything you and your family need for work in a highly functional, professional-looking workspace. From art studios to computer rooms, dedicated workspaces to rooms that work double duty, we have a solution.
Just start with our modular components, then customize to your needs. Imagine. By adding a Murphy wall bed, you allow your room to work overtime, as an office or guest room, whenever you need it.
A home office that works around you. Now that's smart!
WE MAKE ROOM FOR WORKING
An office you can sleep in, or a bedroom you can work in? You can have it both ways with customized More Space Place solutions. Smartly utilize a guest bedroom to double as a part-time studio, or create a sleek, sophisticated home office that would make any executive jealous.
Don't let your work take over your home. Conceal paperwork, computers and all your peripherals in a home office system design specifically for you. The More Space Place line of Home Office Furniture offers a collection of precision-engineered modular components. These are also available in composite material, all wood, or in combination with numerous colors and finishes. With various door and drawer style options, the look can change easily from standard-traditional to high-style contemporary. Design your office to complement your home's décor and meet the demands of today's modern technology.