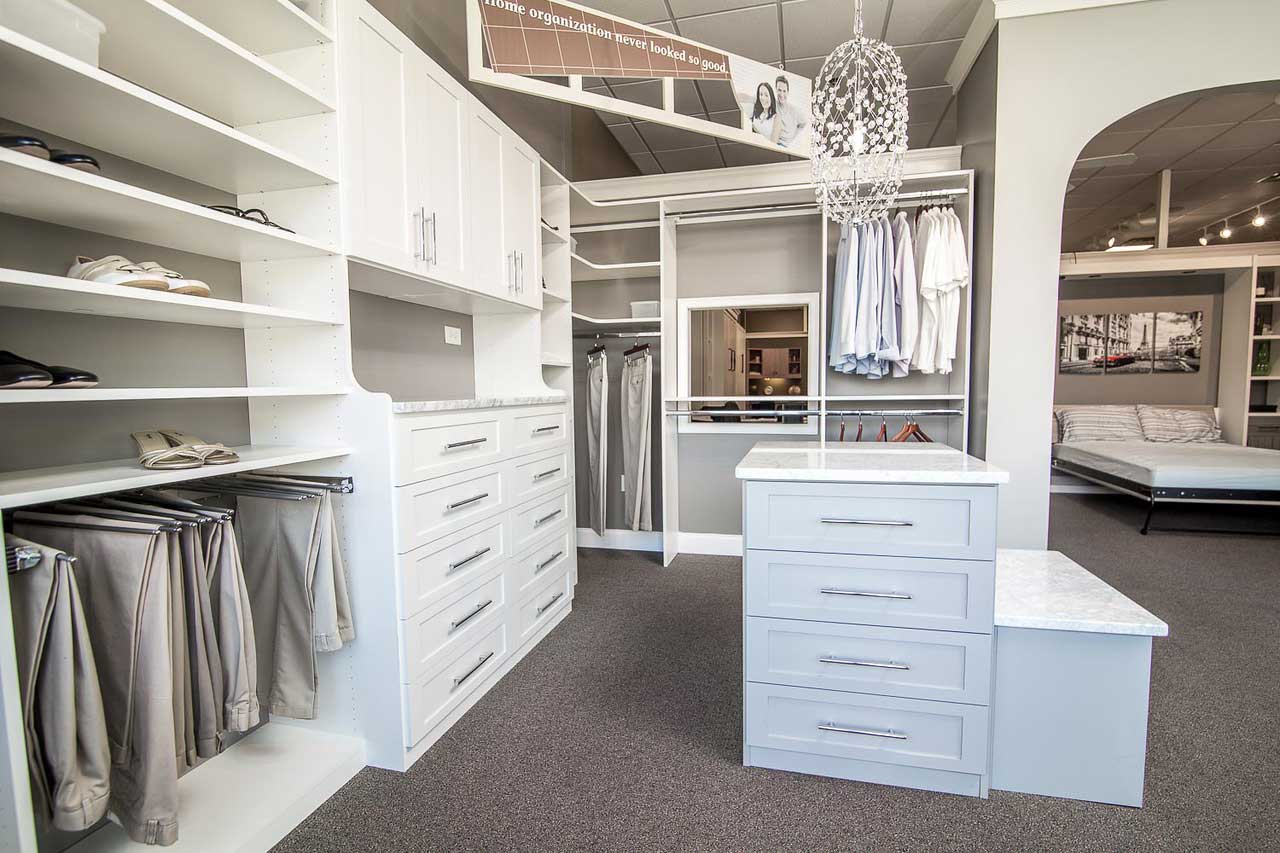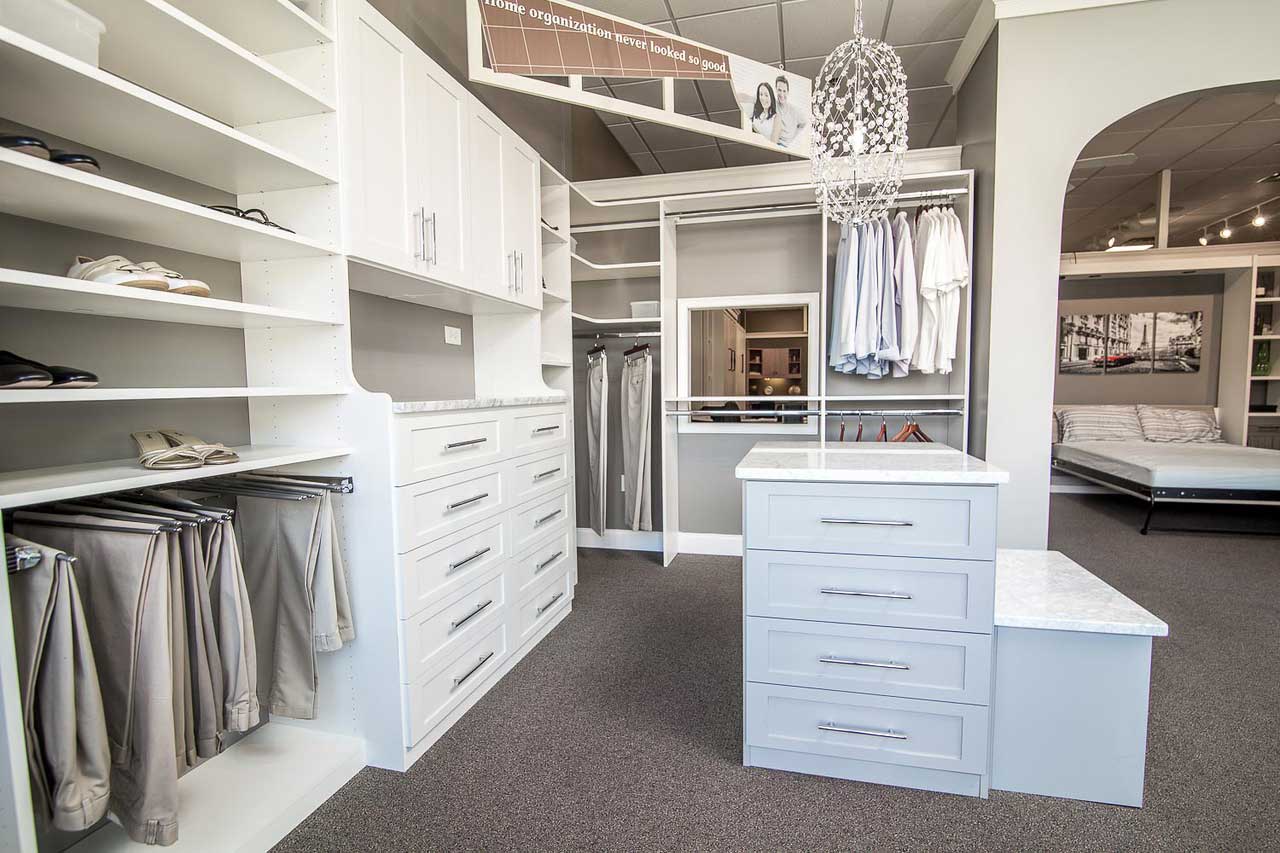 CUSTOM CLOSET SOLUTIONS
Expertly Crafted Custom Closet‎s
Many of us have to suffer from cramped, unorganized closets. The average person spends at least 15 minutes a day in front of one. You wake up, get dressed for work, come home, change into casual clothes, get ready for bed, change again. That's on a slow day.
The benefits of a well-organized custom closet can be dramatic. A More Space Place designed closet will help simplify your daily routine. More Space Place offers a wide variety of closet design options:
Master Closet
Reach-in Closet
Walk-in Closet
Kids Closet
Coat Closet
Linen Closet
Utility/Garage Closet
Pantries
EXPERTLY CRAFTED CLOSETS
Variety of Style Choices
Our closet systems are designed for you by our experienced custom closet designers and are available with the most popular features and hard to find accessories. We also offer both wall hung systems and floor-based systems in composite, all wood and combination materials.
All custom closets feature easy adjustment of the shelves and hanging rods if your needs ever change.