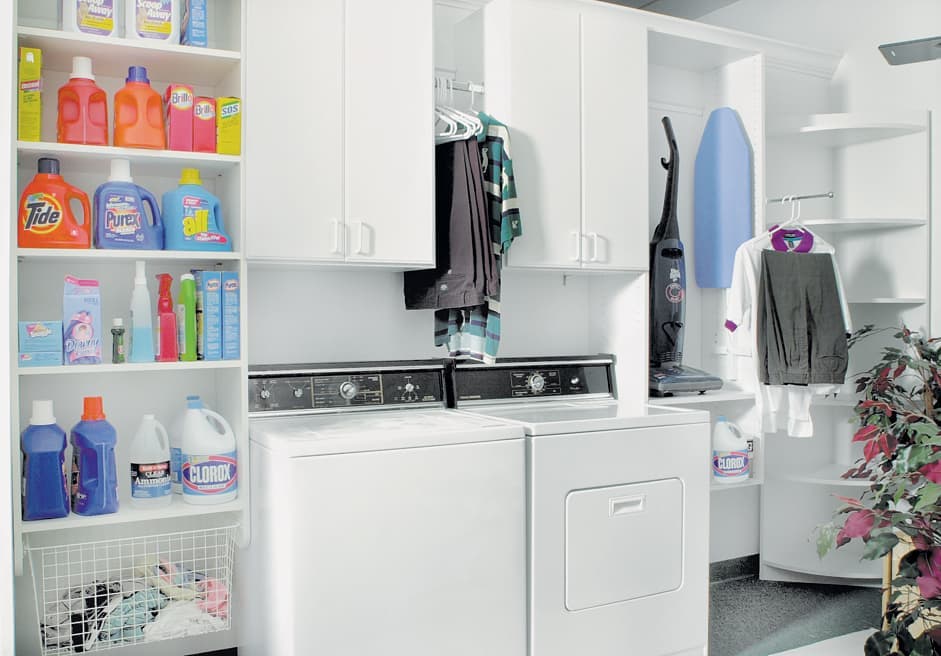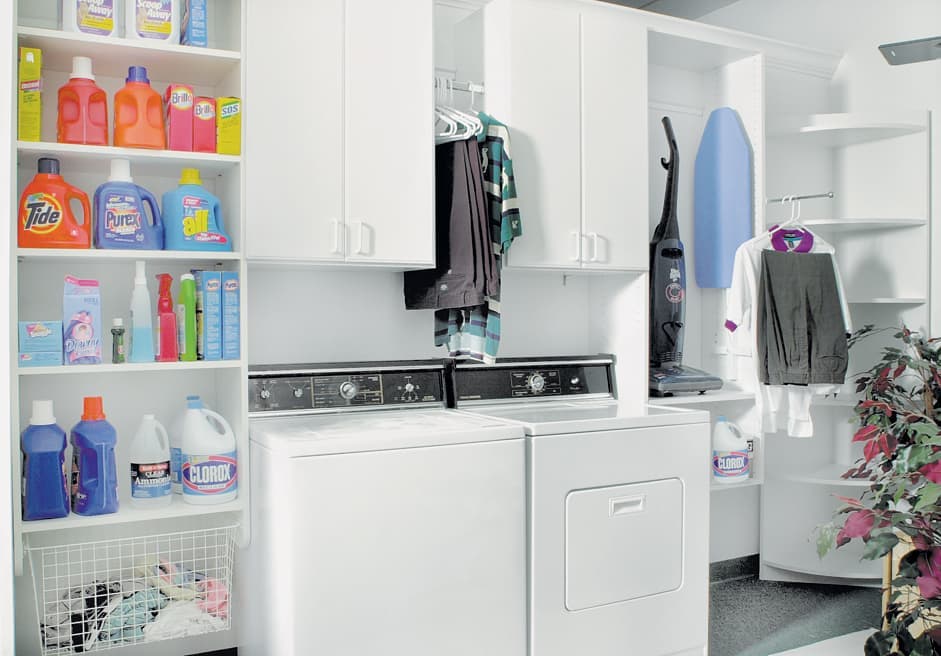 Laundry Rooms
Custom Stylish Storage Solutions
It's a place of "utility', so make it user-friendly. Too often during a home's construction, utility areas such as pantries and laundry rooms are added absent the design forethought that went into the other rooms. Let us help you make the space one of maximum utility. ergonomic design, storage and easy access.
More Space Place offers smart, stylish storage solutions custom designed to perfectly fit your space and personal style. Our Design Consultants offer endless possibilities to help organize your home and simplify your life
Custom Storage System Options
Endless Possibilities To Help Organize Your Home
Shelving – Entirely adjustable to your storage and utility needs.
Pullout Shelving – Maintains easy access and organization to all pantry and utility items.
Baskets – Available in chrome, brass and oil-rubbed bronze. Pull out for quick access.
Hanging – Create a small area for "drip-dry" items.